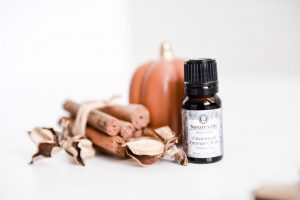 As the air begins to cool and the colors, sounds, and smells of the new season emerge, we are reminded of how much we love autumn. Smells from the orchard we visit to pick our pumpkins and sipping hot apple cider when we decide what color mum we want for this year's front step. The fire we'll build and sit around in comfy flannels and the aroma of cloves and spices we'll use to make our pies, crips, and cobblers. The feeling of sharing these moments with our most loved. We're indulging in our fall fragrance favorites; what are yours?
Pumpkin Patch – Take a trip to the pumpkin patch with this beautiful spicy pumpkin scent. Notes of nutmeg, ginger, clove, and cinnamon will transport you to a crisp beautiful autumn day.
Autumn Harvest – Generously sprinkled with ground cloves and cinnamon sticks, this warm, rustic scent blends crisp orchard apples and sun-kissed oranges with fresh vanilla cream and woods.
Apple Cider II – Enjoy our mulled fruity and spiced apple surrounded by cinnamon and clove notes. It will bring you back to beautiful crisp autumn day with a cup of steaming apple cider.
Campfire – Welcome to a pleasing and warm campfire in the forest. A rich, complex woody, fresh pine fragrance with just a touch of smoky notes rounded out with a precious incense base.
Cozy Cottage – Snuggle up to the crackling fire as you smell Cozy Cottage. Fruity apple spice notes are beautifully paired with notes of eucalyptus, clove, and sugary vanilla.
Cedar Leather – This classic masculine cedar leather scent will transport you! A woodsy and amber men's type with an evocative musk and tonka bean base note. This fragrance is a classic masculine fresh scent.
Bug Off – Keep the bugs off you while you're out enjoying the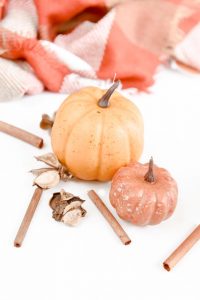 autumn nights. Our blend of natural citronella, peppermint, lemongrass, cedarwood and geranium will keep you protected during your outdoor adventures.
Sweet Cinnamon Pumpkin – Fill your house with the scent of autumn, notes of sweet cinnamon and pumpkin. It reminds us of savory fall treats.
Homestead – The perfect scent for the change of season and cooling weather. Warm and very cozy, delicious pumpkin scent infused with creamy coconut milk, nutmeg, and sparks of spices.
Apple Walnut Crisp – A clean crisp apple scent mixed with notes of warm, rich walnuts.