Have you ever tasted or smelled something so delicious that you think, "wow, I wish I could take a bath in this…" A finger topped with brownie batter, sweet cinnabons, or spoon fulls of light and creamy buttercream icing.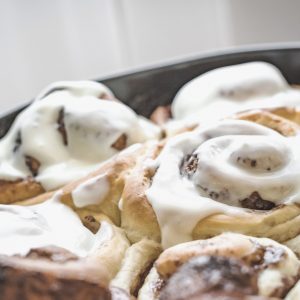 This time of the year is normally marked with dessert treats made with pumpkin, cinnamon, apples, and other seasonal spices.  As you enjoy and share your favorites, indulge even further by bringing them into the tub! Try this bath truffle recipe below and add your favorite scent; we recommend, a creamy Pumpkin Pie blend!  
Ingredients
1 cups Baking Soda
1/2 cup Citric Acid
1/2 cup Kaolin Clay 
2 oz Melted Cocoa Butter
1 oz Melted Shea Butter
2 – 5 Drops of Creamy Nutmeg Fragrance Oil
2 – 5 Drops of Vanilla Butter Fragrance Oil
10 Drops of Pumpkin Creme Brulee Fragrance Oil
(Optional Silicone Mold or Cookie Cutters)
Directions
1. Mix the baking soda, citric acid, and kaolin clay together in a bowl.
2. Melt the cocoa butter and shea butter in the microwave.
3. Stir your fragrance oils into the melted butters.
4. Add the liquid mixture to the dry ingredients with a spatula or spoon.
5. Continue to work together with your hands until it becomes a dough like consistency.
6. Scoop the mix into your silicone mold, packing and pressing in firmly, shape with your hands to make a desired shape, or roll out and cut with a cookie cutter shape.
7. Refrigerate the truffles for at least 30 minutes in the fridge before you remove from the mold.
Once ready to use, crumble 1 – 3 of your truffles under the hot running water to create a luxurious fizz as you fill your tub.  Whether you enjoy eating baked goods, bathing in their delectable aromas, or both, we wish you a sweet and savory week! 
How would you flavor your truffles?  Share with us on Instagram and Facebook!