Do you love to visit that one friend's home because you walk in and their signature scent is always ready to greet you?  An aroma of Fresh Linen or maybe Sandalwood Rose lingers in the air, subtle, but always perfectly accents your visit.  It's always a treat to be greeted by a pleasing aroma whether it's welcoming you home or welcoming you back to a friendly space and reed diffusers are commonly used to achieve these serene aromatic settings in a home space.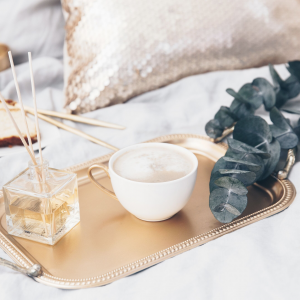 Reed diffusers are a great way to enjoy a constant scent if you don't want to plug-in an electric diffuser or worry about a candle flame.  The simplicity of a vessel to hold your oils and accompanying reeds makes it an easy choice for diffusing your preferred scent.  Below are some basic tips for using your diffuser in the most effective ways:
 1.  Picking a Carrier Oil
Not all carrier oils are created equal in the world of reed diffusers.  Depending on the oil, the fragrance is more easily absorbed through the reed and the scent better diffused into the air.  We recommend, Almond Oil, Fractionated Coconut Oil, or Grapeseed Oil.  
2.  Choosing your Fragrance
Finding your signature scent is the fun part of diffusing.  Depending on the mood you want to achieve in your space or how you want to the room to smell overall, you can get creative with diffuser blends or essential oils.  We recommend floral scents such as, Fresh Rose, for a main home space as it's almost like having a fresh bouquet of flowers greet you when you arrive home.
3.  How to Use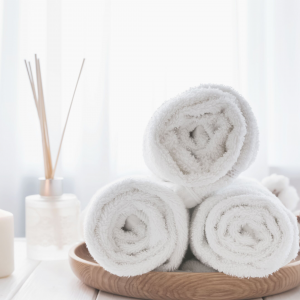 Fill your vessel with your desired carrier oil and then add a few drops of your preferred fragrance or essential oil.  Dip a few reeds into the vessel so that they can absorb the diffuser oil then flip the reeds so that the dry ends sit into the vessel and the saturated ends are open to the air.  Depending on the desired level of scent in your space, you can flip some or all of the reeds every couple of days or every day until all the oil is absorbed.  As a general rule, the more you transition your reeds, the more fragrance will fill the air.
4.  How to Clean 
Each time you want to change your scent, we recommend washing the vessel with soap and water, drying completely, and using new / fresh reeds.
Whether your signature scent is Monkey Farts or a Cardamom Cedar Blossom, try diffusing it next with a safe and simple reed diffuser.  
What are you diffusing this season?  Let us know on Facebook and Instagram!