You've decked the halls, trimmed the tree, and maybe even finished all of your shopping.  Your home is warm with holiday cheer and sparkles at night with lights glowing and tinsel shimmering.  The fireplace calls your name every evening and you count down the days until the start of special family celebrations.  It truly is a beautiful time of year!
As our homes warm inside though, sometimes our lovely locks can use some extra care.  The temperature drops outside and we turn up the heat inside causing our skin and scalp to dry out.  As you prepare for your upcoming holiday fun, don't forget to show your hair a little love with a holiday hair mask.  This treatment can exfoliate your scalp and will wrap your mane in essential oils rejuvenating each strand from top to bottom!
Ingredients
2 Tablespoons Pure Coconut Oil
4 Teaspoons Raw Sugar
Nature's Oil Certified Organic Peppermint Oil
Nature's Oil Certified Organic Tea Tree Oil
Directions
Mix the coconut oil and raw sugar together in a bowl, then add 5 drops of peppermint oil and 2 drops of tea tree oil.  Combine well and take to the shower!  Once hair is damp, massage mixture evenly into your scalp and down through your hair.  Pin your hair up for the remainder of the shower to allow the mask to set.  Rise clean at the end of the shower.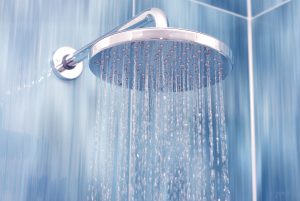 Not only does this hair mask provide the benefits of a scalp and hair treatment, you moreover get to enjoy a complete aromatherapy experience in your steamy shower with the therapeutic scents of peppermint oil and tea tree oil.  Any flakes your may have seen when brushing before should be banished after this treatment.  The raw sugar breaks down to glycolic acid which helps rid dead skin cells and encourages new cell growth.  The coconut oil works to promote general scalp health and stimulates hair follicles, moisturizes dry hair, and overall can soften and shine your mane!  The essential oils work together to provide anti-fungal and antimicrobial properties which is a powerhouse combination to nourish your scalp.  
We recommend doubling this recipe so that you have plenty to use on your body or face too!!