Are you busy searching for the perfect holiday gifts?  It's such a fun time of year to creative and find festive presents for family and friends.  At Nature's Oil we love to use our certified organic and premium fragrance oils to make our gifts and share throughout the month.  Not only are we in a making mood, but we also love to infuse our "homemades," with seasonal scents to stir up nostalgic sentiments and wrap ourselves in the holiday cheer!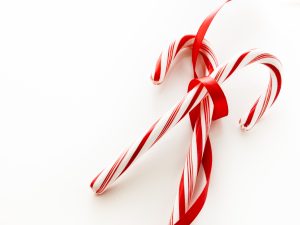 Try our simple Peppermint Sugar Scrub Recipe to soothe yourself or someone you love:
Ingredients
1/2 Cup Coconut Oil
1 – 2 Tablespoon Jojoba Oil
1 Rounded Cup of Granulated Sugar
Nature's Oil Certified Organic Peppermint Essential Oil
1 Candy Cane (optional)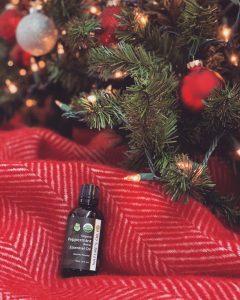 Melt the coconut oil in a glass bowl in the microwave, stirring every 10 – 15 seconds.  Let cool and then stir in the jojoba oil, sugar, and 10 – 15 drops of Peppermint Essential Oil.  Once the ingredients are mixed, spoon into a glass jar and add crushed candy cane to the scrub.  You can mix in or dress the top for a festive optional addition.
The use of peppermint oil can have many benefits ranging from its invigorating scent that can help perk your energy and senses to even aiding the aches and pains associated with wintertime colds.  When using this scrub in the shower, massage onto your skin and then rinse with warm water.  The steam in the shower will enhance the aromatics that can help a cough or congestion.  Smelling the peppermint oil in your scrub can also help headaches and provide relief from stress; topically, it can help with sore muscles.  Between uses, store your scrub in an air tight glass jar in a cool, dry place.  We hope you enjoy gifting this sugar scrub or using it to self-restore this month!