All the holiday decorations are finally put away but the normal household tasks still remain.  Dishes need washing, floors need sweeping, and the never ending cycle of laundry endures.  It's a new year though and if you're willing, a new approach to your every day chore routine may introduce a "fun" twist or create efficiencies in the daily tasks.  One way to update your routine as your tip toe into 2020 is the simple swap out of dryer sheets for wool dryer balls.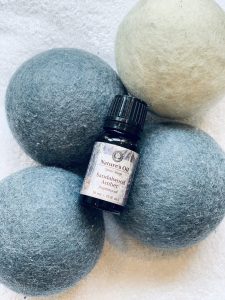 The benefits of this easy swap begins with dry time.  Because of the shape of the balls, they move within the washed items in the dryer and allow more hot air to circulate through the wet laundry.  This helps the load dry faster.  Faster drying time makes your loads more efficient and conserves energy.  Instead of presetting the dry time, experiment with your first load to see how long it takes to dry with the addition of the wool balls.  Use 4-6 balls depending on the load size.  Medium loads work best!
They are also a good alternative for dryer sheets because wool balls are made of natural fibers and not constructed with the chemicals found in your typical flat dryer sheet.
Our favorite benefit to these glorious spheres is the ability to personalize your scent in the dryer!  Apply two to three drops of your favorite essential or premium skin safe fragrance oil to each ball and toss in the dryer alone to set the scent.  You can also scent the balls and allow the oil to absorb by letting them dry for an hour. Add in your laundry and let the wool balls do their job by bouncing around with the load to help dry and lightly scent your items. Try Lilac and Lillies fragrance oil for a fresh floral scent of lilac blended with ylang ylang and lily of the valley. Jasmine, rose, and lavender add to the bouquet along with a gentle musk base for a colorful aroma.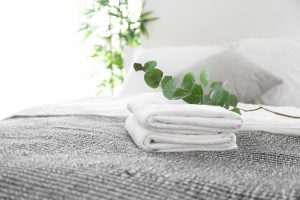 Northern Woods is a woody and earthy fragrance that surrounds you with burst of zesty citrus.  Or, try Sandalwood Amber for a warm and rich twist to your traditional fresh laundry scents. 
Maybe doing laundry in 2020 can be fun with the addition of Nature's Oil!  Let us know what scent you would choose or how you're incorporating oils into your cleaning routines this year!