Mother's Day as kids felt almost as special for us as it probably did for our moms.  The excitement and anticipation of how much she'll love your handmade tissue paper and pipe-cleaner flower bouquet, painted macaroni necklace, or handprint art could make your heart burst.  As we get older and our gift giving becomes slightly more sophisticated, consider surprising the special moms in your life with a hand picked Nature's Oil fragrance specifically for their lifestyle!  Whether you are treating your fitness obsessed mother-in-law, friend who just had a baby, or sister in need of stress relief, rest assured – we've got an oil for that!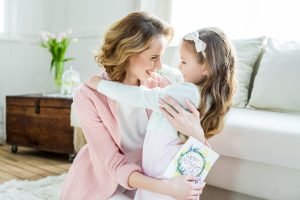 Stressed out Sister
If one or more of the mothers in your life can use a little stress relief try the following fragrance and essential oils.  You can pair the oils with a diffuser, salt lamp, or spa sound machine to help them destress on their special day:  Lavender Water, Coconut Milk Lavender, Lavender Vanilla
Au Naturale Mama
We all have the one sister-in-law or good friend who appreciates when you remember her love of organic and all natural products.  She tirelessly keeps you informed about everything you're consuming or using in your home.  We recommend these certified organic essential oil favorites for your Au Naturale Mamas:  Peppermint, Tea Tree, Lemon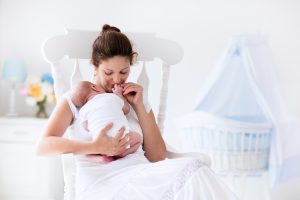 New Mommy
The new mom you know is probably looking for something to help soothe her and baby to sleep, a soft note to add to a relaxing bath, or an uplifting fragrance for much needed energy.  The following scents would be perfect for a new mother to use in a body butter, quick me-time moment, or even to add a few drops to a stinky diaper pail:  Frankincense and Rain, Grapefruit Rhubarb, Lavender 
Fitness Femme
The mom you know that is either training for her next half marathon or always asking you to join her at the local bike / core / dance bootcamp club will love any of the following scents.  She's probably in need of something to help ease achy muscles or energize her for her daily run: Vetiver, Rosemary, Eucalyptus, Madagascar Orange
Happy Mother's Day From Nature's Oil!!