This time of year many of us are working our way through the beautiful yet cold and grey winter months.  There are definitely moments to treasure this season, especially when you catch a ray of sunshine light up a field of snow to look like an endless collection of diamonds.  Or, when a seemingly normal drive to work can turn into a scene from a movie as you pass rows of bare trees perfectly and evenly coated with fresh white snow.  Winter definitely provides beautiful scenery but during these months a lot of us long for the scents, sounds, and warmth nature provides in spring and summer.  Bring nature's aromas indoors this week and treat yourself to a flower garden in your bedroom, or an ocean breeze in your living room.  Try some of our favorites and transport to warmer weather as the snow continues to fall outdoors.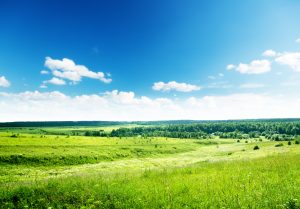 Aspen Grass –  The smell of fresh-cut grass is now available all year long to you. Beautiful and elegant with notes of orange blossom, strawberry, white lily, and jasmine will fill your house with springtime happiness.
Bali Spa Time – Enjoy a relaxing massage as a soft breeze of jasmine rolls through the air. Blended with lemon and musk this scent will have you dreaming of the beaches in Bali.
Belize – This fragrance is the perfect snapshot of spring with the wind flowing through your hair. The smell of fresh-cut grass, citrus, and a woodsy musky base will have you always longing for warm days.
Berry and Bay – A musky amber base will have you walking through a flower-lined path at the beginning of spring. The scents of rose, lily of the valley, and jasmine mix with the woodsy base to create that perfect nature smell.
Blushing Cherry Blossom – An extraordinarily vivid scent of Japanese cherry blossoms mixes with the soothing aroma of rose. The scent of the lingering summer day come to the end as the last of the cherry blossoms start to fall.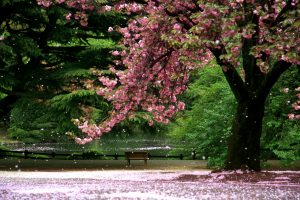 Earth's Element – This classic masculine cedar leather scent will transport you! A woodsy and amber men's type with an evocative musk and tonka bean base note. This fragrance is a classic masculine fresh scent.
Island Hibiscus – Kick back and bathe in the tropical sun! A festive flower that embodies a vacation getaway with soft, sweet peach blossom and bright flora jasmine, rose, and gardenia growing just outside of a sandalwood scented hut.
Ocean – The sun illuminates the brilliant array of blues as the waves break in the distance. They crash onto shore breaking notes of salty sea air, jasmine, and bergamot. Musk, woods, and patchouli are the base of this fresh aquatic scent.
Rainbow's End – The storm slowly dies down and the clouds part, revealing a stunning rainbow stretching across the sky. Our version of Rainbow's End reflects the fresh, cool scent after a storm with fruity, green, and watery notes blended with geranium, lavender, jasmine, galbanum, and a base of musk and eucalyptus.
Spring Green – Soft and fresh, reminiscent of the first warm spring walk. The greens are just beginning to poke through the soil and birds returned home chirp to ring-in the new season.