You don't have to wait until Valentine's Day to treat yourself to some roses.  Start filling your February with floral bouquets to not only brighten your home but also your face!  Rose water, which is created by steeping rose petals, has great anti-inflammatory properties which can provide wonderful benefits for your skin.  Rose water can soothe dry or irritated skin, it can help create an even complexion by reducing redness, and the antibacterial properties have also been know to help with acne.  The next time you pick-up a bouquet, save a few flowers to create your own rose water facial toner.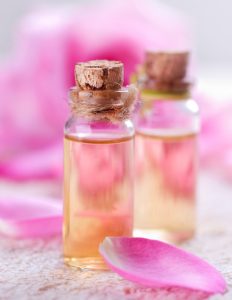 Ingredients
2 cups Rose Petals
3 cups Distilled Water
2 – 5 Drops of Nature's Oil Certified Organic Essential Oil or Premium Fragrance Oil
*For this recipe, we recommend Certified Organic Lavender Essential Oil or Gardenia Premium Fragrance Oil.
Directions
Place your rose petals in a pot on the stove top and cover with the distilled water.  To prevent the petals from floating to the top, place a small plate or pot lid on top of the petals.  Begin to heat your water – petal mix over medium heat.  Once the water beings to boil around the edges of the plate / lid, lower the heat to a simmer.  Allow the petals to steep in the hot water for approximately 45 minutes.  Remove from heat and carefully set aside the plate / lid.  Allow the water to cool slightly before removing the petals from the water.  You can strain through a colander or scoop the petals out of your homemade rose water with a kitchen skimmer.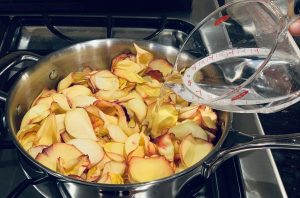 Once the petals are completely cool, you have the option to squeeze them out with clean hands and add the water to your original reserve.  Add your desired oil and store in a glass airtight container in the refrigerator.  Shake your bottle before each use and apply with cotton balls for a fresh, clean, and aromatic experience.  If you add the prepared water to a spray bottle you can also mist your face and / or pillow.
So this February, take time to not only stop and smell the roses….take time to steep them too!!