By now your Valentine's Day blooms may be starting to wilt. But before you throw them away, give your petals new purpose by creating flower mandalas. The word 'mandala,' is derived from the ancient Sanskrit language and means, circle. Most mandalas are circular in shape but can also come in other geometric configurations.  There is no right or wrong when creating your own, as the whole purpose is meant to be meditative in experience. Creating a mandala can be extremely relaxing; time spent that brings you peace, calm, and even closer to nature as you work to design and create symmetry in your own shape.  Not only can it be individually therapeutic, but making mandalas can also be a fun way to bond with family or friends.
Supplies
Array of Flowers Including Leaves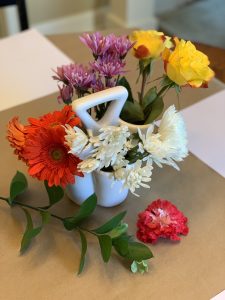 10" x 10" Sheet of White or Black Paper
Optional:  Other small elements from nature, such stones or pinecones
Directions
Before you begin creating your mandala, prepare your design elements by removing the petals and leaves from the flowers.  You can get creative and use all parts of the flower for variation in what will become your meditative work of art.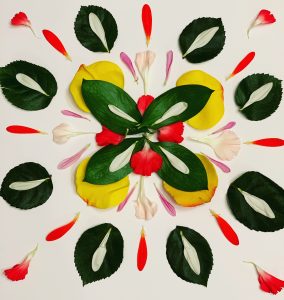 To start your mandala, select an element for your center.  Begin to build upon this center design or single element by placing additional petals or leaves in a concentric manner.  Allow your pattern and design to organically grow as you layer additional materials.  It won't be long before your circular structure begins to beautifully take shape. Whether you are using your old Valentine's Day blooms, a pen and paper, or even sand to make a mandala, know there are many benefits of this artistic mediation. Creating and coloring mandalas has been associated with reducing stress, promoting relaxation before sleep, and even giving your immune system / healing efforts support. At Nature's Oil, we suggest maximizing your meditation by simultaneously diffusing one of our zen fragrance oils and listening to calm music as you create.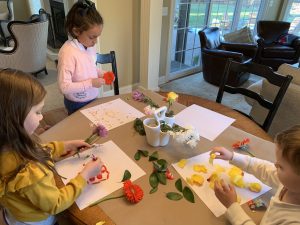 Share your mandalas with us on social media!