If you live in a part of the world that is still working its way through the final few weeks of winter you might be feeling the pains of this grey stretch.  We've made it through the bulk of the winter white season but this last seemingly long jog to spring can sometimes have a blue effect on our emotions.  Science tells us that our olfactory response can play a big role in how we feel, how we process our emotions, and how we can shift our mindset. Although the olfaction process happens without us even considering the association between smell and feelings, the strong bond does exist and can be tapped into to help ease us through blue times in the white months.
At Nature's Oil, we approach this type of aromatherapy in two different ways:  you can tap into those scents reminiscent of good memories or you can find a fragrance that is known to have calming / stress reducing effects.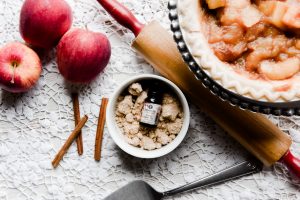 If you consider aromas that have personal connection and resonate with good memories then you can spark positivity with a quick whiff and recharge by wrapping yourself in the warmth of those special moments.  Some of the most popular aromas around our office are fresh laundry, new car, campfire, apple pie, oven baked bread, rain, and the ocean.  Try diffusing or creating a room spray out of a personal scent or one of our feel good favorites to brighten your mood:
You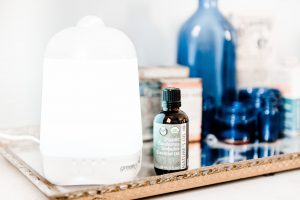 can also reach for aromas that maybe don't have a connection to a memory but rather have been found to promote reduced stress levels and ease anxiety.  Some aromas can have a calming or conversely an energizing effect to help alter your mood or mindset.  Place a few drops of our mood setting favorites on the floor of a steam shower or diffuse on your night stand.
Lavender or Lavender Chamomile
Breath easy as your take care during these last few weeks of winter knowing that spring will soon be here and your favorite Nature's Oils are by your side!