Did you know that Cleopatra, the last known Pharaoh of Egypt, was said to have bathed in milk and honey to keep her skin beautiful?  Although the Ptolemy dynasty didn't last, her beauty secrets certainly survived the test of time.  A treatment fit for an ancient Egyptian Pharaoh may sound extravagant, but given how much hand washing and cleansing we've been doing lately, I think it's safe to say, we all deserve a little milk and honey dip.
Whether the washing is taking a toll on your hands or you want to remedy other dry or irritated patches of skin, try incorporating a milk and honey treatment into your wellness routine to soothe body and mind.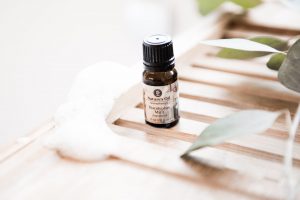 Ingredients
1/2 Cup Whole Milk
1/2 Cup Raw Honey
3 Drops of Nature's Oil Certified Organic Essential Oil or Premium Fragrance Oil
*For this recipe, we recommend Certified Organic Lavender Essential Oil or Eucalyptus Spearmint Premium Fragrance Oil.
This powerhouse combination holds naturally occurring vitamins, minerals, and lactic acid from the milk and antimicrobial and antioxidant properties from the honey.  They work together to provide a soothing, moisturizing, restorative, and complexion boosting blend.  This specific recipe calls for enough ingredients to provide a perfect brush-on spot treatment.
Combine all ingredients in a bowl and whisk together.  It will take a few minutes of whisking to fully incorporate the honey into the milk and oil.  You can also add the ingredients to a blender to combine quickly.  Once your milky mixture is complete take a clean brush and lightly stroke across your target areas.  Continue to sweep across your skin for a few minutes and then allow the mix to set.  Continually brush or leave the treatment on your skin for at least ten minutes before you rinse clean with water.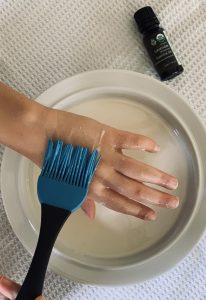 At Nature's Oil, we recommend a Mindful application to enhance your overall wellness experience.  With each brush stroke you can inhale the added aroma and repeat, "I am healthy, I am well, my body is strong and resilient.  I am beautiful and balanced."  The addition of a simple mantra to your milk and honey time can make the act of self-care that much more powerful.  
Looking for a deeper dip?  Double the milk and add to a warm bath, soak, and enjoy!