This week we won't sugar coat, but we will most definitely work to find silver linings and make the most of our current climate.  Some of us had big spring break plans scheduled, others were looking forward to throwing our children a special themed birthday party.  Maybe a few of us were gearing up to visit grandparents or some looking forward to meeting with neighbors to plan the annual community garden.  Today is inarguably tough, but the ability to make things better for ourselves and loved ones is a tangible reality.  All of us are experiencing disrupted plans to some extent but at Nature's Oil, we're considering how we can creatively disrupt the woes, keep calm, and diffuse on.
Missing Grandma and Her Home-mades?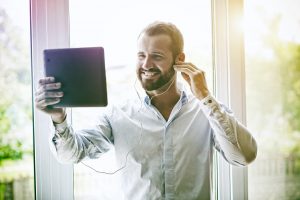 Ask your recipe holding elders to send you the instructions to prepare those favorites you're missing.  FaceTime, call, or take photos of you preparing the dish or dessert and share.  If your cooking or baking doesn't turn out quite like Grandma's, you can always diffuse Banana Nutbread or Homemade Jam from the Grandma's House collection while catching up via phone.  
Cruise to the Caymans Cancelled?
It's definitely, not the same, but listening to calming ocean sounds with a dipped reed diffuser in the background can help bring the warm blue waters and white sand into your home.  Enjoy a warm bath while diffusing Big Island Bamboo.  With this aroma you'll take a journey to crystal clear blue waters off of a tropical island with notes of green melon and precious jasmine.
Longing for your Local Yoga Studio? 
Many studios are posting classes online hosted by your local teachers.  Roll out the mat in your bedroom, stream your flow, and diffuse Frankincense and Rain.  Let a clean, fresh (indoor) rain wash all your troubles away with each posture and inhale.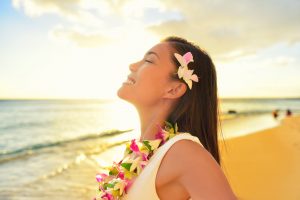 Pulling off the Party!
Even though your original big birthday party plans have been cancelled, you get creative with indoor themes that are sure to put a smile on your kiddo's face. The living room is transformed into a Hawaiian luau with a beach scene streaming on your tv.  Complete with balloons, flower leis, and Hawaiian Tropic fragrance oil, you and your birthday girl / boy can escape to the sunny carefree tropics. 
It's true that nothing beats the original, but hopefully these Nature's Oil remixes will inspire some new ways to find fun, connect, and take care.
Stay well, stay safe, stay grounded, stay happy friends!