Just when we thought we were done being cooped-up inside, most of us are finding ourselves getting cozy again with family.  Whether you are using the time to bond with your children who are normally at school, spoiling your pets with frequent walks, or finally teaching yourself how to cook, we could all probably use a "treat yourself" moment this week.  Pick one of these homemade face mask recipes to enjoy alone, with the kids, or your roommate.  Also, don't forget to add a few drops of Nature's Oil to enhance your DIY facial treatment.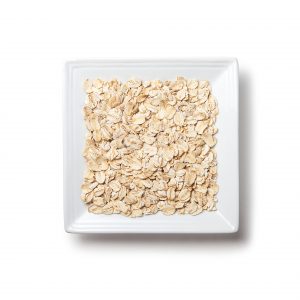 Cuckoo for Cocoa Butter and Oatmeal
1/4 Cup Hot Water
1/2 Cup Oatmeal
1 Tbsp Melted Cocoa Butter
Mix all ingredients together in a bowl.  Let sit for a few minutes so the mix can cool before applying to your face.  The mask is best applied when still warm (not hot) and will set as it cools on your resting face.  Wear for 10 – 15 minutes and then rinse clean.  Both oatmeal and cocoa butter have anti-inflammatory properties.  Together they work to cleanse, gently exfoliate, and naturally moisturize your skin.  
Going Bananas
1 Medium Banana
1 Tbsp Honey
1 Tbsp Fresh Lemon Juice
Mash your banana with a fork then work in the honey.  Lastly, stir in your fresh lemon juice and apply to your face.  Let sit for 10 – 15 minutes before rinsing clean.  This is a fun mask to make with kids as they'll enjoy the idea of food on your face and you won't have to worry about the temptation of a tiny taste test as all ingredients are edible.  This powerhouse mask contains vitamins A, B, and E from the banana, brightening properties from both the lemon juice and honey, as well as antioxidants and antibacterial properties from the honey.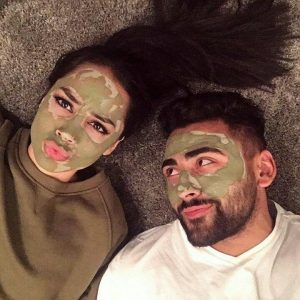 Ape for Avocado 
1/2 Avocado
1 Tbsp Yogurt
1/2 Tbsp Honey
Mash your avocado with a fork until smooth.  Stir in the yogurt and honey then apply to your face.  This mask is best applied around lunch time as you can wear for 10 – 15 minutes and then remove with tortilla chips for a post treatment snack.  Just kidding!!  Rinse clean with warm water after the application and enjoy your radiant fresh face! This creamy mix contains vitamins C and E as well as lutein which can promote skin elasticity.
Is you spouse or roommate a healthcare provider or currently working in one of the essential work fields?  Consider whipping-up one of these recipes and surprising them with a 'Thank You Treatment' after their shift.  We certainly thank them too!!