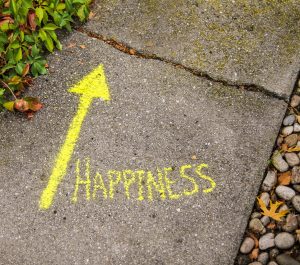 Spring has finally sprung!  The birds are chirping, the weather is slowly warming, and the sun is shining!  The smell of the spring breeze gives you pause and reminds you of the those first few warm days when you shed the winter coat and enjoyed playing outside as a kid.  If you close your eyes you can almost hear the sound of that Cabbage Patch big wheel fiercely grinding against the sidewalk, or feel your ankle slipping into the Skip-it to kick-off a new year count.  Fast forward to 2020 and we're taking lots of walks, riding our electric bikes, and trying not to break an ankle on our kids' hoverboards.  We're also quickly wearing down our supply of sidewalk chalk as we enjoy more breaks outdoors as a family.  If you're looking to replenish your chalk stock while simultaneously creating a new fun family activity, try our recipe below for homemade scented sidewalk chalk!

Tools and Ingredients
1 Cup Plaster of Paris
3/4 Cup Water
2 – 4 Tbsp Washable Paint
Plastic Cup
Silicone Molds
Nature's Oil Certified Organic Essential Oil or Premium Fragrance Oil 
*For this recipe, we recommend Monkey Farts fragrance oil.  Monkey Farts contains notes of pineapple, apples, and ripe bananas with a smooth vanilla base for a fun, fruity fragrance. Or, any aromas from our Sweet Shop Collection.
Directions
Combine water, paint, and 3 drops of selected Nature's Oil in a plastic cup.  Stir in Plaster of Paris and then pour the paint mixture into your silicone molds.  Repeat this process again with the same amount of water, oil, and Plater of Paris but this time select a new color of paint.  Repeat the same measures with different colors until you have filled all of your silicone molds.  Let the chalk sit for 24 hours in the silicone molds and then carefully remove and allow to set for an additional 24 hours before enjoying outside.  We also recommend fun shaped silicone molds for non-traditional shaped chalk!
After you're done tagging your driveway, tag us on social media!