It's been a crazy few weeks as many of us are still adjusting to our temporary "new normal," however, this week offers us good reason to smile!  This is a very special time of year in certain faith and family traditions.  Some of us take part in retreats, some prepare and share special foods, and a large number of us look forward to the arrival of the Easter Bunny this Sunday! We've stocked up on green paper grass, carrot shaped chocolates, and bunny ear headbands.  And as we count down to Easter Sunday, we spend time decorating our homes in pastels, sneaking bites of peanut butter filled eggs, and gathering ingredients for braided breads.  At Nature's Oil, we are collectively sharing in all of these traditions along with our take on the Easter favorite, dyeing eggs! Follow the steps below to upgrade your egg decorating experience this year and surprise your bunny with a sweet smelling treat!
Tools and Ingredients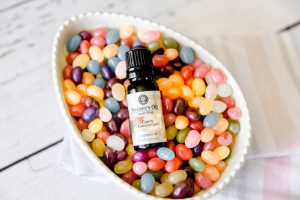 Hard Boiled Eggs
Cups for Dipping
Egg Dipper or Spoon
Boiling Water
White Vinegar
Food Coloring
Nature's Oil Certified Organic Essential Oil or Premium Fragrance Oil 
*For this recipe, we recommend Candy Concoction, Citrus Grove, Beautiful Day, or April Fresh Downy.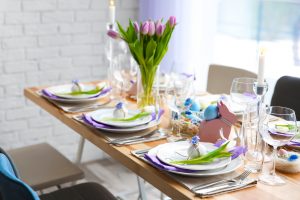 Directions
Before beginning, be sure to cover your work surface with newspaper and allow your hardboiled eggs to cool before dyeing.  Carefully fill a cup with enough water to cover the egg.  Add 1/2 teaspoon of vinegar to the water followed by 10 – 20 drops of food coloring and 3 – 5 drops of your selected fragrance oil.  Fill remaining cups with equal parts water, vinegar, color, and fragrance.  Once your cups are prepared, dip each egg with your dipping tool or spoon and leave in the dye mixture for 5 – 10 minutes agitating every few minutes.  Remove the egg and pat dry with a paper towel.  Once your eggs are complete and staged in a basket, your family will enjoy a colorful and scented centerpiece for your Easter table.
Happy Easter from Nature's Oil!