There are so many wonderful ways to describe this time of year:  fresh, colorful, invigorating, and renewed, are words that often come to mind.  But one word that is not often mentioned is, 'consistent.'  Spring is so many wondrous, pleasant, and beautiful things, but consistent it is not!  Some days we wake up and warm rays of sun dance across the green grass and highlight the sky.  Other days, we pull on rubber boots and open umbrellas to shield us from raindrops.  Then, there are those infrequent and unwelcome mornings when we awake to find our green lawns and newly placed patio furniture covered in a fresh blanket of snow.  As mother nature continues to shift her way each day, remember you can create constant spring indoors with Nature's Oil.  So whether it's warm today or wet and chilly tomorrow, enjoy some of our favorites all spring long!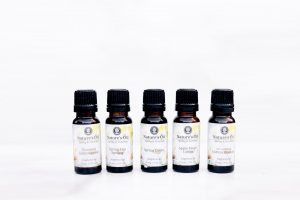 Coconut Lemongrass –  The energizing scent of lemongrass is accompanied by the sweet, soothing aroma of coconut giving you that extra boost you'll need to make it through the rest of your day.
Spring Has Sprung – The flowers are in bloom and sunshine feels warm on your skin. Birds sing and finally, Spring Has Sprung. A combination of lovely and light floral notes dance in tandem to create this beautiful aroma.
Spring Green – Soft and fresh, reminiscent of the first warm spring walk. The greens are just beginning to poke through the soil and birds returned home chirp to ring-in the new season.
Apple Fresh Green – Take a walk through the apple orchard with this ripe green fragrance. This is a beautiful, crisp and juicy scent filled with fruity notes of fresh green apple atop grape, pear, and a very light musky base.
Cotton Blossom – The sun is warm with a slight breeze going through your yard. Our version of Cotton Blossom scent takes you into another lazy, laundry day.
Gardenia – A beautiful gardenia scent. Muguet, jasmine, strawberry, and grape combine with middle notes of lilac and amber with a soft, violet base.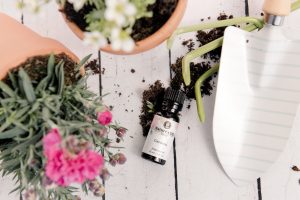 Beautiful Day – A sun-kissed spring day.  With notes of sun-ripened apples and springtime florals, this fragrance is light and fresh.
Wisteria and Lilac – A floral bouquet that will allow you to be whisked away to a springtime day with all the flowers in full bloom.
Rose and Peony – It's a beautiful bouquet with sheer white floral types. Top notes of fresh citrus, middle notes of jasmine, rose and violet, with a grounding musky base. Soft and delicate like the flowers on your wedding day.
Citrus Grove – Walking through a field of citrus trees in the afternoon sun, as the breeze wafts a fresh scent into the air. A sweet vanilla base is recharged with the medley of lemon, lime, and orange to bring you the energy you need to make it through your day.