If you are in the current large majority of parents home with school age children, your house may be starting to look less and less familiar each day.  You might be growing carrots in your dinning room, converting your living room into a make-shift STEM lab, or your basement may have transformed into an art studio.  As we turn our homes upside-down to invite "fun" classroom experiments and adventures, we recently considered…why do kids get to have all the fun?!  There's probably no time better than now to enjoy putting on our making caps and testing our own hypotheses.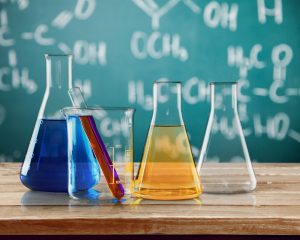 If you have been debating making the switch to a natural deodorant or even considering making your own, now is probably the safest time to investigate what works best!  Try our recipes below to test the hypothesis:  'Which homemade deodorant recipe works best for me?' Once you've analyzed the results of your experiment, provide your conclusions and communicate your findings with us on social media!  
Simple Spray
Small Spray Bottle
Bottle of High Proof Vodka
Nature's Oil Certified Organic Tea Tree Oil
Nature's Oil Certified Organic Lemongrass Oil
Fill your small spray bottle with vodka (gin can be used as an alternative) leaving some room at the top.  Then add your tee tree and lemongrass oils, secure the cap, and shake.  We recommend using 5 drops of tee tree oil and 5 drops of lemongrass oil per 1 oz of vodka.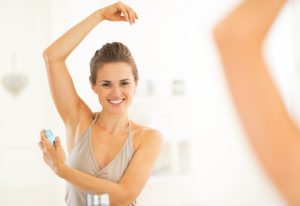 The Witch Hazel Way
Small Spray Bottle
Witch Hazel
Nature's Oil Certified Organic Lemon Oil
Nature's Oil Certified Organic Lavender Oil
Follow the same recipe above, this time using the witch hazel and essential oil alternatives.   You can also add any Nature's Oil Premium Fragrance Oils to your spray mix.
A Solid Alternative
Small container or glass jar
2 1/2 Tbsp Coconut Oil
3 Tbsp Shea Butter
3 Tbsp Baking Soda
2 Tbsp Arrowroot
Nature's Oil Sandalwood and Amber Fragrance Oil
Combine and melt the coconut oil and shea butter.  Then add the baking soda and arrowroot; mix well.  Add 5 – 10 drops of fragrance oil and pour into your storage container.  Once it has solidified you can use by taking a small amount and rubbing onto clean underarm.  
Note:  It may take your body a few days to adjust to a new deodorant.  Give yourself at least two or three days to determine which recipe works best and personal application requirements.