The long awaited warm weather and bright skies finally greeted us this past weekend. We celebrated with backyard picnics, slip-n-slide water fun, and planned landscape projects. Our families spent time together in the yard as the kids anticipated their class graduations this week. We potted flowers for the front steps and took pink lemonade breaks under the sun. After an afternoon of yard work, we enjoyed driveway seats and patio leisure as the warm air spun aromas of fresh cut grass, broiling grills, and evening backyard bonfires. This weekend had all the components of great fun and relaxation…that is, unless you forgot your sunscreen! Hopefully, you kept your skin protected this weekend but if you happened to forget the extra block, don't worry, there's an oil for that….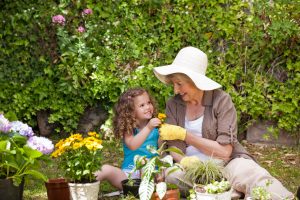 There are known ways to take care of your skin daily with moisturizers and hydrating treatments. You can also similarly prepare your skin for the summer months with preventative care.
Preventative:  This summer mix a few drops of vitamin E oil into a pump or two of lotion and apply as part of your morning routine. Vitamin E is packed with antioxidants which can work to fight free radical elements in our environment. It can also help reduce damage done to skin by sun exposure.
If you weren't able to avoid the burn this past weekend or you accidentally over-sun yourself this summer try these essential oil remedies to soothe and combat the consequences of too much fun in the sun.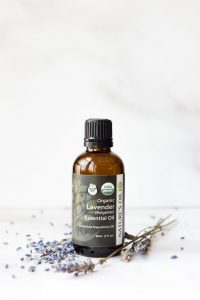 Soothing & Comforting Oils:  Lavender, geranium, and peppermint essential oils contain properties that can calm a sunburn and help alleviate pain.  In tandem with a calming aroma, lavender can have the same effect on skin when diluted with a carrier oil.  Its anti-inflammatory effects and can reduce redness and swelling.  Geranium and peppermint oil are known to both provide pain relief.  You can add a few drops of geranium oil to a body wash in the shower or coconut oil for a topical application.  Combine, peppermint oil, aloe vera gel, and coconut oil to for a cooling  numbing sensation.
Germ Fighters:  Tea tree and eucalyptus oils can be key for treating a burn when you want to keep an infection at bay.  These oils are often used for skin related remedies and contain antibacterial, antifungal, and antivirual components.
When using essential oils to treat minor sunburn always sufficiently dilute with a carrier oil and test on a small patch of skin first to avoid further irritation.  You can add a few drops to a cool bath, cold towel, or create a spray bottle to mist on your skin.  
Enjoy the sunshine this summer but stay safe and remember your block!  And from our family to yours…CONGRATS to all the 2020 Graduates!!