The emotions and energy pulsing through our world right now are strong and persistent.  Our communities have been navigating an ocean of various waves over these past few months and as we move through the uncharted waters many of us are working to ground ourselves and find a better or new sense of balance and peace.  Whether you are looking to inspire motivation to help make the world a better place, feel the need to calm and settle from the inside out, or simply prepare for your day with a peaceful mindset, let aroma help set the foundation for your motivation.  Our senses are powerful tools that can shift our mindset and focus our perception of the world we create around us.  If you proactively steer these senses you can reset, refresh, or energize for your specific intention in mind.  Find the fragrance that will ignite what you need right now: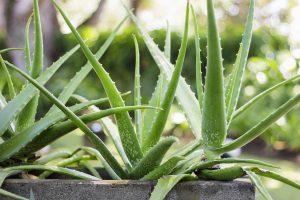 Aloe –  Relax with the faint scent of green floral geranium and lavender with top notes of orange and fir needles. This scent will take you to the forest of the Pacific Northwest sandalwood cedarwood base.
All Natural Amber – This fragrance is 100% natural made with amber blended with an alluring medley of black cherry, vanilla, and sandalwood. Enjoy the warm, invigorating scent that amber will bring to your life
Blue Lotus Ember – Water-fresh floral notes of the lotus flowers are enhanced by the earthy, warm tones of amber. This fragrance will bring you to a beautiful sense of calm and peace as you inhale the zen and exhale the stress.
Chamomile – Calm your mind, body, and soul with sweet apple and the herbaceous scent of this unique flower. Find all the relaxation you'll need in this bottle.
Champaca Neroli Twist – Be whisked away to a waterfall with the zen feeling that this fragrance will give you. The bouquet of woody floral notes are accompanied with orange blossom, vanilla and sage encompasses nature.
Citrus Peel and Pine – The energizing scent of citrus mixes with the soft smell of fir and pine. The fragrance will have you sipping on your favorite gin fizz as the snow starts to melt with spring around the corner.
Coconut Lemongrass – The energizing scent of lemongrass is accompanied by the sweet, soothing aroma of coconut giving you that extra boost you'll need to make it through the rest of your day.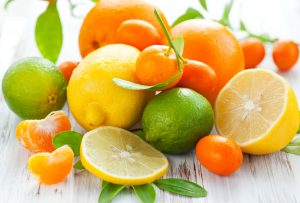 Cool Citrus Herb – Get refreshed with this natural bergamot blend with a citrus medley of fresh lemon, lime and, orange.
Earth's Element – Have a zen sense of being surrounded by nature with Earth's Element. Fresh and earthy notes of orange and lemon intertwined with rose and lily of the valley create an alluring aroma. Rounded out with a touch of spice, amber, woods, and patchouli.
Eucalyptus Mint – Stay energized with this refreshing, perfect combination of eucalyptus and peppermint.
Frankincense and Myrrh – Experience total zen with this oriental aroma, made up of fresh pine, dry sage, patchouli, and a frankincense base note.
Wishing everyone Peace, Love, and Healing…today and every day.