Summertime holds so many nostalgic feelings.  We would will fill the warm days with long bike rides, wind blowing through our hair and sidewalks passing under our tires as if they were a wonder-filled road leading to the next adventure.  Poolside slushies that would change the color of our lips, lemons squeezed to highlight our hair, and first kisses stolen on the playground swings would all work to create the fabric of our long ago summertime stories.  Each year however, the highlight of those sweet summer months was our family trip to the shore.  We would pack-up mom's station wagon with beach essentials and make the drive to our beloved waterside retreat!  Once there, the smell of funnel cake, corn dogs, and cotton candy filled the air.  We would stroll the boardwalk at night and play the days away on the sandy shore.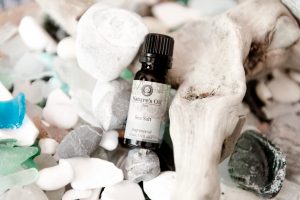 We may not make that trip to the sandy shoreline this year but we can reminisce with these nostalgic summertime favorites:
Sea Salt – You relax as you feel the warm sea breeze in your hair. The woody ocean breeze type that is Sea Salt, includes notes of lemon, lavender, and rose.
White Sand Beaches – Picture the warm sun basking down on your skin as the sea breeze washes over your body. Our version of this Bath & Body Works fragrance features warm, soft floral notes with earthy patchouli.
Blue Cotton Candy – The sweet smells of carnival season are upon us as the air is filled with strawberry and raspberry, laced with caramel swirls and hints of nutty almond sweetened with vanilla. The carnies spin your favorite sweet treat around giving you a bag of your childhood.
Summer Boardwalk – The delicious aroma of fair food wafts through the air as you wait in line for carnival rides. Enjoy this fun fragrance of a nutty and fruity sugary type with notes of milky coconut, pure maple, and sugary vanilla. Indulge your senses with Summer Boardwalk!
Seashore – Collecting shells, building sandcastles, and watching the waves roll on shore. The memories from seaside moments are captured beautifully with this fragrance. The essence of fresh sea air and the unique qualities of the seashore. Top invigorating notes of fresh floral and citrus. The heart of the fragrance consists of jasmine, rose, spices and mint. A light lingering musk at the base.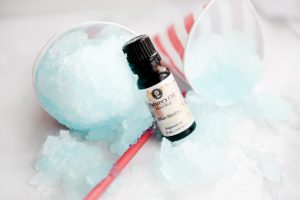 Blue Slushy – Say hello to those summer days as a child with your tongue a deep shade of blue. The scent of tart raspberry mixed with something sweet like cotton candy will bring you a sense of nostalgia with this fragrance.
Create a memory filled room spray with one of these nostalgic scents and enjoy the trip down memory lane!!  Happy Summertime from Nature's Oil!