When the water bills go through the roof, you know summer is officially in full swing!!  The backyard water hose has become the new go-to household accessory as we pump gallons into our blow-up pools, fill water balloons, and plug into our sprinkler for hours of super soaked fun.  Let's be honest too, most of us aren't leaving all the fun to be had by the kids.  We're testing the capacity of those baby pools and shamelessly taking runs through that backyard sprinkler too!
As you sit out and soak up the rays or play with the kids in the yard don't forget to protect your skin and lips from the sun.  As the temperatures and UV levels begin to rise try this homemade lip balm recipe with natural ingredients known to help boost sun protection: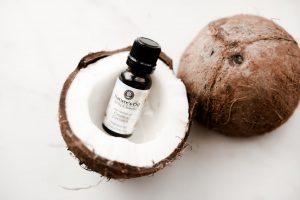 Ingredients
1 Tbsp Coconut Oil
1 Tbsp Almond Oil
1 Tbsp Cocoa Butter or Shea Butter
1 Tbsp Beeswax
1 Tsp Red Raspberry Seed Oil
5 Drops of Nature's Oil Certified Organic Essential Oil or Premium Fragrance Oil 
*For this recipe, we recommend our version of Creamy Coconut fragrance oil. Our version of Creamy Coconut is a delicious, sweet, creamy coconut. Buttery top notes with nuances of sweet burnt sugar, cinnamon and peach. Base notes of coconut, vanilla and powder.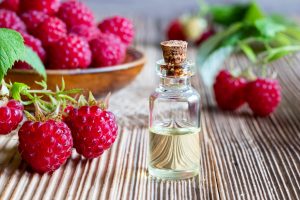 Directions
Place the coconut oil, almond oil, cocoa butter and beeswax in a saucepan and melt together over low heat, stir constantly.  Remove from heat once ingredients are melted and add the red raspberry seed and selected Nature's Oil.  Mix well and pour into lip balm container or lip balm tubes.  Allow to set and enjoy moisturizing and protecting those lips!  Coconut oil, almond oil and cocoa butter / shea butter, and red raspberry seed oil are known to all have a natural SPF.  If you are looking for ultimate protection add zinc oxide to the mix and be sure to always test on a small area before general application.