Fourth of July festivities are upon us!  In past years we may have spent several days getting ready to take a road trip to celebrate with family or mapped out the perfect route to watch the town parade.  Although the celebrations may look a little different this year, we are still looking forward to Independence Day fun at Nature's Oil.  This week, we are laying out our finest red, white, and blue ensembles, putting together our barbecue grocery lists, stocking up on sparklers, and of course: preparing our "bug away" recipes!  Join us as we set to toast to the birth of America with Nature's Oil!  Mix-up a batch of our summer holiday outdoor spray and mist yourself and your picnic blankets before the fireworks begin!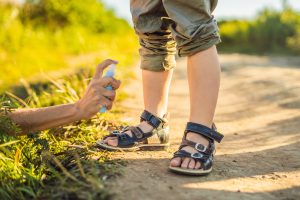 Tools and Ingredients
1 Spray Bottle
2 Parts Distilled Water
1 Part Witch Hazel
1 Tbsp Vitamin E oil
20-30 Drops Bug Off Fragrance Oil
5-10 Drops Lemongrass (optional)
5-10 Drops Eucalyptus (optional)
5-10 Drops Lavender and Rosemary (optional)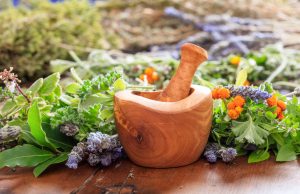 *For this recipe, we recommend our version of Bug Off fragrance oil. Bug Off is the all-natural way to keep the bugs off you while you're out enjoying nature. Our blend of natural citronella, peppermint, lemongrass, cedarwood, and geranium will keep you protected during your outdoor adventures.
Directions
Add the water, witch hazel and vitamin E oil to your spray bottle.  Add Bug Off fragrance oil first and then the remaining essential / fragrance oils.  We recommended adding the optional oils in little by little so you can create your desired fragrance.  You may opt for extra lavender or even include a zesty aroma to the mix such as, bergamot or peppermint.
Happy 4th of July from Nature's Oil