It officially feels like the dog days of summer!  The air is thick and hazy, the sun beams bright and strong, and the heat seems to hit you like a wall when you venture out.  Nature's Oil is based outside of Cleveland, Ohio, so even when the days become hot and long, as they are now, we'll comment but you'll never hear us complain!  It won't be long before these scorchers turn into frigid grey winter days.  So, when summer hits and the temperatures rise, we find creative ways to keep cool and enjoy the outdoors while we can!
Try our quick and easy homemade cooling spa towel recipe to gain quick reprieve from the heat: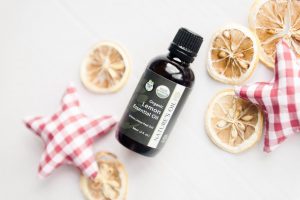 Tools / Ingredients
4 – 8 clean wash clothes
1 large bowl of cold water with ice cubes
4 – 8 zip close sandwich bags
Nature's Oil Certified Organic Essential Oil or Premium Fragrance Oil 
*For this recipe, we recommend Cucumber Mint fragrance oil.  Cool, crisp cucumber and invigorating spearmint join forces to make up this refreshing scent. You can also use certified organic Lemon essential oil for a clean fresh aroma.
Directions
Fill your large bowl with cold water and ice cubes.  Allow to chill while you mix in 8 – 10 drops of your desired Nature's Oil aroma.  Selecting a light, fresh and clean fragrance is ideal when making these towels to help cool your mind and body. 
Place your towels into the bowl and allow them to soak for a few minutes.  When you remove, wring out slightly before folding and rolling each into a small cylinder shape.  Place each towel into an individual zip close sandwich bag and place in the freezer.  Before you use, remove the rolled spa towel and allow to thaw for a few minutes.  Unroll and place on your neck, wrists, and / or forehead to cool.  
We recommend keeping them in the freezer so they can be packed and used on the go.  If you are headed to the pool, beach, or a round of tennis, you can pack a few in a small cooler or lunch box and they'll stay cool longer.  If you plan to use the spa towels as a quick cooling tool at home, keep in the fridge instead of the freezer so they are ready for immediate use!
Keep cool this summer with Nature's Oil!