For some reason, the fascination with bubbles never seems to fade.  Even as adults, we find ourselves gazing up at the rainbow hues that fan across the majestic little spheres with looks of awe and wonder on our faces.  It also seems that the only thing better than briefly returning to the simple childhood pleasure is witnessing the little ones in our lives experience the same great pastime!  The laughter, general amazement, and smiles not only fill your heart but the time too.  If planned right, you can keep the kids busy with bubble fun for hours.  Try our homemade scented bubble recipe below to surprise the little kids (or big kids alike) with our twist on the traditional summer amusement: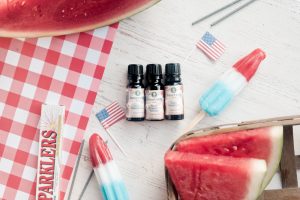 Ingredients / Tools
6 Cups Water
1 Cup Unscented Dish Soap
1 Tbsp Glycerin or Corn Syrup
5 – 10 Jars With Lids 
Pipe cleaners or old bubble wands
Nature's Oil Certified Organic Essential Oil or Premium Fragrance Oil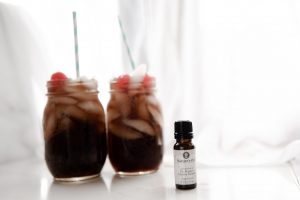 *For this recipe, we recommend selecting 5 – 10 of your favorite summer scents like Watermelon, Sunny Strawberry & Guava, Juicy Strawberry, or Dr. Pepper Cherry Vanilla. 
Directions
In a large pitcher, mix the water, dish soap, and glycerin.  Once mixed, pour into individual jars leaving enough room to add remaining ingredient(s) and wand for dipping.  Pick a different scent for each jar and add 5 – 8 drops of your selected oil.  You can also add a drop of food coloring to each jar for added fun!  Dip in old bubble wands or make your own by shaping pipe cleaners.  Enjoy!