Have your kids gone back to school yet?  Most of ours have not!!!  We've come to find that given the changes across the country for the beginning of the 2020 – 2021 school year we're left, some of us wiping our brows with a sign of relief as we pack lunches and kiss them on their little foreheads as they board the bus and simultaneously, the rest of us are still counting down the minutes until next week when we can gently but purposefully load their backpacks and send them on their merry way!  IF you are one of the parents waiting to send their children to school next week, or you just love fun crafts, check out our scented homemade bouncy ball recipe to keep hands and minds occupied in the few days ahead: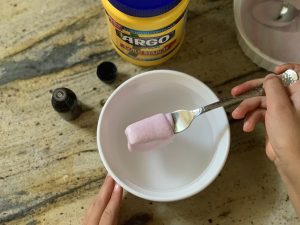 Tools and Ingredients
1/2 Cup Hot Water
1 Tbsp Borax
1 Tbsp Cornstarch
1 Tbsp White Elmer's Glue
1 Tbsp Glitter or Colored Glue
Nature's Oil Certified Organic Essential Oil or Premium Fragrance Oil 
*For this recipe, we recommend selecting 5 drops of your favorite spring / summer scents:  We recommend, Rainbow's End, Citrus Grove, Sweet Grass, or Sunflower.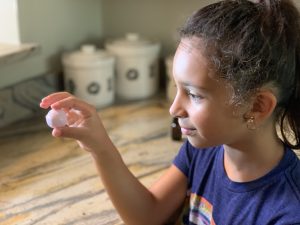 Directions
In a small bowl mix the hot water and borax – set aside.  In a separate small bowl, mix the glue, colored glue, Nature's Oil, and cornstarch.  Once all ingredients are mixed together, pour the glue mixture into the warm borax water.  Allow the glue mix to coagulate for 15 – 30 seconds until you can smoothly remove the glue glob with a fork.  Roll the glue glob with the palm of your hands into a round ball.  If you need help shaping, we recommend using the tablespoon mold to shape.  Believe it or not, your bouncy balls are now complete.  Feel free to experiment with more / different colors in your next batch.  
Happy Back to School Week – from Nature's Oil!