As we begin to settle into September the idea of ushering in the new season begins to root in our day-to-day.  The comforts we start to enjoy this time of year can quickly warm our homes and hearts.  There is something so special about the first time you take out your favorite sweatshirt to wear with your jean shorts on a late summer evening.  The aromas of sweet treats your grandmother would bake in the fall and you now share with your children fill the kitchen.  These warm days give way to cool breezes coming through the windows at night and you know that Mother Nature will soon put on her show of colors.  As we anticipate fall we wrap ourselves in these moments, aromas, feelings of comfort and joy…and look toward the memories to be made in the months ahead.  Take time to enjoy our end of summer favorites before the cider starts flowing and pumpkins are ripe for picking!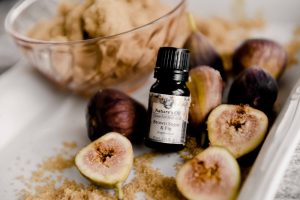 Brown Sugar and Fig – Sun-ripened, sweetened figs are covered in a caramelized brown sugar base. Our version of this scent is well balanced with sweet and musky notes that will entice your imagination.
Autumn Harvest – Generously sprinkled with ground cloves and cinnamon sticks, this warm, rustic scent blends crisp orchard apples and sun-kissed oranges with fresh vanilla cream and woods.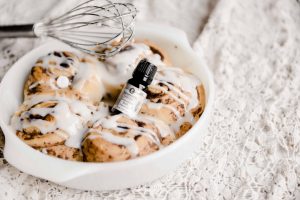 Cinnamon Roll –  This delicious aroma is a scrumptious combination of cinnamon and butter pastry topped off with the sweet scent of warm frosting. Allow yourself to be woken up on a weekend with the scent of freshly baked goodies.
Soothing Aloe and Green Tea – Treat yourself to a soothing spa day at home with the aroma of aloe and revitalizing green tea.