It's finally FALL Y'ALL!!!  Last week we celebrated the 2020 Autumn Equinox in a big way.  Although most of us have admittedly already pumpkin-scaped our front steps and hung our wooden "Thankful," signs in our kitchens, we decided to step-up our autumn themed celebrations as we ushered in our favorite season of the year!  Hygge is normally saved for the wintertime, but at Nature's Oil we decided to take a seasonal approach to the Danish tradition.  Join us as we journey through the next few weeks of a fall themed hygge.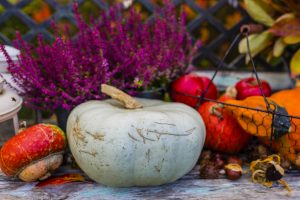 Decorate!  Let your fall flag fly this month and shamelessly adorn every nook and cranny your heart desires.  Fall flare to compliment your desk at work?  Yes please!  How about a few glass pumpkins for that mantle?  Ok!  Found another fully bloomed mum on sale?  Let's add it to the porch!  For some reason, the deep hues, golden tones, and nature born accents of this season can quickly blanket any space to create a warm and cozy feeling.  As long as your heart continues to warm when you see and place your fall decor, don't let anyone stop you!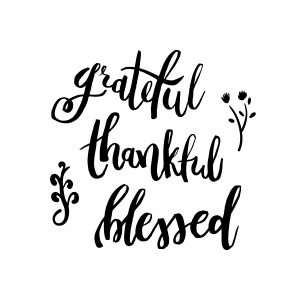 Embody those pointed pieces.   Tis' the season of thankful everything.  As you continue to decorate your home with the beautiful and trendy home signs, don't forget to keep those mantras in mind as you walk through your day.  Don't let the meaningful message exist only on the carved pumpkin or coffee mug, LIVE your favorite decor and embody those those message you love to wear and hang, "I am, 'Thankful, Grateful, Blessed.'"
Share your gratitude – give.  There is no gift too small when paired with the right intention.  Be mindful with your words, thoughts, and especially actions as you move through this season.  A small donation, kind word, or helping hand can make a bigger difference than you realize.  Give something every day this season and be the reason others are thankful too.
Match that decor with the perfect aroma!  One of the best parts of fall is all of the wonderful aromas.  Swap your home scent daily to find new favorites to re-create the festive feelings.
Happy Fall From Nature's Oil!