As we settle into the festivities of the Thanksgiving holiday, we pause to realize that, like most things this year, it probably appears quite different for most of us. Last year, we prepared by gathering ingredients to make our favorite side dishes or debated whether to roast or fry the turkey.  Some of us were planning what to pack as we got ready to travel to Grandma's house and plotted how we would win family charades.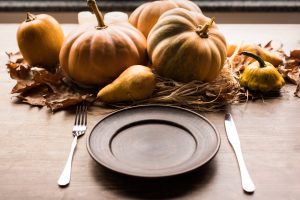 This year, quite simply, is just different.  You may spend part of today dining next to an iPad that is streaming your brother-in-law from his kitchen table.  Maybe your recipes are thrown off slightly because you're only cooking for two or three.  It looks different, it feels different, but as we sit together or alone today, we are counting our blessings and remain full in mind, body, and spirit!  In the weeks leading up to Thanksgiving, we took time to count our blessings and share in our gratitude.  Although this holiday calls for the certain pause and recognition of thanks, what was more-so revealed within this exercise is that noting what we are thankful for shouldn't be saved for only once a year.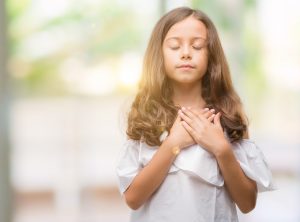 We were quickly reminded that this powerful practice can do much more than remind you of the good in your world.  A gratitude mindset, the act of consciously acknowledging the good and positive things we have in our lives, can impact our overall well-being.  When counting our blessings and embracing what is well, we have the ability to maintain a better sense of personal peace and wellness. The year has admittedly been challenging but as we navigate each obstacle, circumstance, or opportunity we can do so with this gratitude mindset.  The good is there, we just have to acknowledge it, remember it, and share it consistently,  because the only thing more powerful than our own personal positive and grateful mindset is sharing it with others.
So here's to burnt pies, Family Feud via Skype, and elbow bumps instead of hugs and kisses.  We are so grateful for all of these blessings and thankful for YOU!!  Happy Thanksgiving from our families to yours!!