We're letting our grateful mindset from the Thanksgiving holiday spill over into this week's December bustle.  This week meant back to work and school for most of us and some brave souls even ventured out to begin holiday shopping.  Although our waist bands hug tightly and shopping lists seem daunting our smiles still shine as we hold gratitude in our hearts.  No matter how many video conference calls need attending and bows need tying, a focus on all things good will surely keep us from getting chapped this holiday season.  Not only do we need to protect our peace and sanity as we get back to work, we also need to protect our lips from the new and persistent cold.  Gaurd your mindset and kisser from the wintery burn with this sweet and effective Candy Cane Hot Cocoa lip balm blend.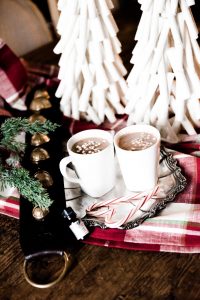 Ingredients
1 Tbsp Coconut Oil
1 Tbsp Shea Butter
1 Tbsp Cocoa Butter
1 Tbsp Beeswax
2 Tsp Cocoa Powder
1 Tsp Vitamin E Oil
1/2 Tsp Honey
3 Drops of Nature's Oil Peppermint Swirl Premium Fragrance Oil
*For this recipe, we incorporate natural cocoa ingredients with our Peppermint Swirl oil.  This fragrance will take you to Christmas morning…it is finally here and you rush towards the living room though the sun is still sleeping. Hanging across the fireplace are stockings bulging with goodies with a red and white candy sticking out of the opening. The clean and crisp scent of peppermint fills the air and combines with the warm cup of cocoa you will soon enjoy!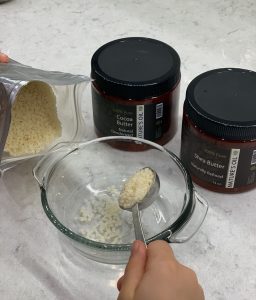 Directions
Place the coconut oil, shea butter, cocoa butter and beeswax in a saucepan and melt together over low heat, stir constantly.  Remove from heat once ingredients are melted and add the cocoa powder, vitamin e oil, honey, and peppermint essential oil.  Whisk together until smooth and then pour into lip balm container or lip balm tubes.  Allow to set  for 3 – 5 hours.  Once set, enjoy the soothing, restorative, and festive lip treatment.