Well Nature's Oil friends and family not only did we make it to 2021, but we've also already made it to February!  Some things have changed, others are still slow to come but one thing is for sure – we keep pressing forward!  In our own individual ways, we've found strategies, recipes, friends, or podcasts to keep us busy, positive, and focused on all the good that we have and the wonderful things to come.  A lot of us have come to find that little escapes whether through meditation, a spicy new Netflix mini-series, or even a trip to spend some time in the sunshine can be just what we need to elevate our mind, body, and spirit!  Although our escapes vary, we've found consistency in making them a real part of our winter routine.
Back Home From a Sun Filled Vacation:
A lucky handful of us have safely been able to escape the biting cold and take a quick trip to warmer weather and bluer skies.  The green palm trees pour their long green leafy arms out and almost seem to wave welcoming as you stare beyond into the blue sky.  Birds you wouldn't normally see in the cold winter months soar above and playfully dance and chirp together.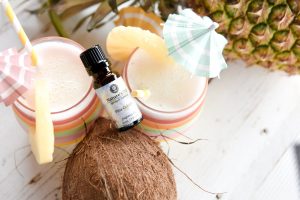 You take walks, adorned in short sleeves, daisy dukes, and a big smile as the pure and natural vitamin D kisses your skin and makes your whole body glow.  You're on island time now, so you don't hesitate to order that second piña colada.  Although you realize you'll be back home soon, you don't fret knowing you can easily return to this warm and relaxing moment…once you are settled in back home, stimulate your senses and return to island time with Piña Colada premium fragrance oil.
Meditation Nation:
The power we all hold between our two ears is immense and immeasurable.  We have the capability and capacity to transport, calm, energize, or excite if and when we put our mind to it.  Maybe you prefer a guided meditation that takes you on a walk through a garden plush with greens and blooming flowers or one that helps calm you so deeply you drift off to a peaceful slumber.  If you are a new or master meditator, know that using an aroma to pair with your downtime can help facilitate an even more profound experience. 
For example, vetiver essential oil can help ground, relax, and focus and chamomile and lavender both can aid in calming and encouraging a restful state.  If your meditation is taking you to a field of sunflowers or a sandy shoreline, you can try: White Sand Beaches or Sunflower to better experience your journey in meditation.
Time Travel via the TV:
Have you scrolled the new options available on streaming tv lately?  Some of the shows and movies created during the past year were made specifically with the thought of, escapism, for viewing audiences in mind.  A large number of these entertaining masterpieces take us back in time to specific periods and places in history.  Some are nonfiction narratives, others wrap us in fantasy, romance, or frightful scenarios.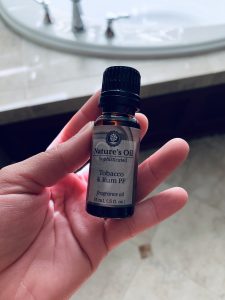 There are so many options and all provide a captivating platform to time travel via the TV.  If you decide to blush your way through the Neflix series, "Bridgerton," simultaneously diffuse, our version of Falling in Love, and you quickly find yourself fanning your face during the posh Regency era in England.  If you want to experience sizzle AND suspense, try, "Rebecca," on Netflix paired with Love Spell or Tobacco and Rum.  No matter what you decide to stream, there is fragrance that perfectly pairs for the ultimate escapism experience.
How are you "getting away," this winter?  Share with us on social media!